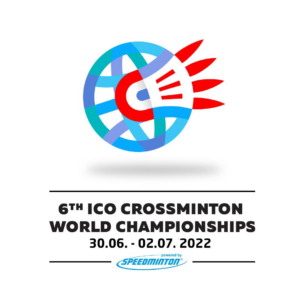 Organisation information

Location
Main location:
Arena Zagreb, Vice Vukova 8, Zagreb
Courts:
25 hard courts (2 central courts)
hard courts (concrete surface – all types of shoes are acceptable)
Entry information
Entry form:
Tournament Software (ico.tournamentsoftware.com)
Entry deadline:
30th May 2022
Cancellation deadline:
15th June 2022
Participation fee:
Adult and senior categories 80 €
Junior categories 30 €
Adult and senior doubles categories 10 € (per player)
Junior doubles categories 5 € (per player)
Early bird special:
For payment before 1st May 2022, only singles fee is to be paid (doubles are free of charge).
Payment methods:
Bank transfer only

IBAN: HR9124840081105524395 RBA
SWIFT Bank code RZBHHR2X
Crossminton klub Zagreb
Remetinečki gaj 14
10020 Zagreb

(players must also pay the bank fees)
Categories
Available categories:
U12 girls, U12 boys
U14 girls, U14 boys
U16 girls, U16 boys
U18 girls, U18 boys
Open singles
Women singles
O40 Men, O40 Women
O50 Men, O50 Women
O60 Men, O60 Women
O70 Men, O70 Women
SSC50 Men (people with achondroplasia, height up to 145cm)
SSC50 Women (people with achondroplasia, height up to 137cm)
Doubles (Open, Women, Mixed)
U18 girls doubles, U18 boys doubles
O40 doubles (men, women, mixed)
O50 doubles (men, women, mixed)
O60 doubles (men, women, mixed)
O70 doubles (men, women, mixed)
SSC50 doubles (men, women, mixed)
Important: There has been some confusion about the registration of junior players for the upcoming ICO Crossminton World Championships 2021 powered by Speedminton. Here is all the information about that:
In the World Championships, players will participate in categories they belonged to last year, since the WC was supposed to be in 2021.
The available junior categories for registration on Tournament Software have been changed from U12, U14, U16 and U18 to U13, U15, U17 and U19. This change has been made to allow players who were 12, 14, 16 and 18 years old last year (2021) to register now. This change applies only for the WC2021, and no other tournament can have these categories.
The same rules are for the O40 and other senior categories. Players who will turn 40 this year cannot play in the O40 category in WC2021 because they were not 40 years old in 2021. The same applies for O50, O60 and O70. Therefore, the senior categories for the WC2021 have been changed to O41, O51, O61, O71 and so on.
Schedule
Timetable:
Wednesday (29.06.2022)

12.00 – 20.00 player registration at main location (ARENA)
Thursday (30.06.2022)

9.00 – 9.45 Opening ceremony
10.00 – 23.00 group matches – adult and senior categories
(finals for junior doubles)
Friday (01.07.2022)

09.00 – 22.00 group matches – juniors
(doubles finals – adult categories)
Saturday (02.07.2022)

09.00 – 17.00 K.O. All singles finals (juniors, adults, seniors)
20.00 AFTER PARTY