LATEST NEWS
The latest news of the ICO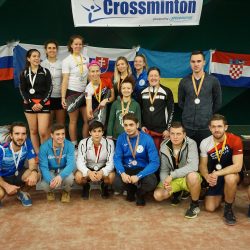 ICO Crossminton Masters powered by Speedminton was the first masters in the history of crossminton. The tournament for the best 12 players in Open Division and in Women took place in Crossminton Centrum Pardubice, the Czech Republic. Altogether there were 24 players from 9 nations and they showed the precise and extraleague game quality. After the opening ceremony the matches in each group were played and after that the short lunch break were given for all players and referees. In the afternoon the quarterfinals, semi-finals, finals and doubles were played.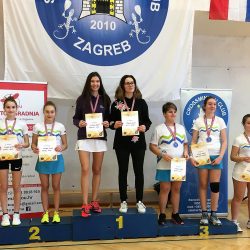 Nika Miskulin and Borna Petak from Croatia grabbed the titles of the U18 boys and U18 girls category in the[…]
Previous
Next
About us
The International Crossminton Organisation - ICO (Former International Speed Badminton Organisation - ISBO) is committed to advancing the competitive and recreational sport of crossminton. ICO looks to both constantly develop, and manage all international tournaments, establishing official guidelines and standards world-wide. Furthermore ICO promotes the recreational sport as well as the founding of further national federations.
The ICO was founded the 25th of August 2011 in advanced of the ISBO Azimut Hotels Speedminton® World Championships in speed badminton in Berlin, Germany. Since 2016 the sport SPEED BADMINTON is called CROSSMINTON.
Every national federation, association or sports club, recognizing the ICO Statutes and supporting the ICO objectives, can become a member of the organisation.
The activity of the ICO based mainly on volunteer work and support.
All registered members have the opportunity to participate in events and games organized by the ICO.
Furthermore they are entitled to participate in the Assembly Delegates, which is the highest institution of the ICO. The executive institution of the ICO is the Opens internal link in current windowExecutive Board, which is responsible for the general and current management of the federation.
The ICO pursues for recognition by international umbrella sports organizations e.g. IOC.
2017 over 75 ICO tournaments were hosted world-wide! Nearly 6500 players took part on official tournaments, with an average of 86 players per tournament!
Our focus
Pursuing exclusively and directly charitable intentions
Promotion, organisation and development of the sport crossminton worldwide
Establishing a game operation with international tournaments consistent, accepted rules
Promotion of the youth and school sports