New-old World Champions in crossminton crowned in Warsaw
Hjalmarson defends and Darnyik conquers the World Championship titles in crossminton in Warsaw.
ICO Speedminton World Championships Poland 2017, was held between 29th of June and 1st of July in Warsaw. Warszawianka Courts, which once hosted the J & S Cup (one of the biggest tennis tournaments in the WTA Tour), gathered 400 crossmintonists from 20 countries. Players competed for trophies in 23 categories. Poles won 24 medals, including 5 gold, 8 silver and 11 bronze medals.
Swede Per Hjalmarson defended the world champion title in the most prestigious Open category. In the final he faced a big hitter from Poland – Marcin Ociepa whom he finally defeated in straight sets 16-12 16-7.
"I am really happy and it feels great to defend my title and especially when we can see that tournaments are gettning tougher and the competition is harder than ever. In this tournament we saw some results that were not expected and the players presented themselves and showed that they were going to count on when deciding future title holders in upcoming tournaments. I would rate the final game as one of my best tactical matches ever. Since Marcin is the one who hits the hardest smashes on the tour, I know I had to take this important weapon from his game. I managed to play my game giving him as few possibilites to smash as I could and tactics worked very well "- added the Swede, who perfectly predicted the tactics of the Pole.
"I wanted push Per Hjalmarson off the first line and try to use my most powerful weapon, the smash. In the semifinal, this solution worked well against Aronsson [Mattias Aronsson, Sweden – ed.] And I saw that Mattias was helpless. I suspect that in the Swedish team the gentlemen exchanged their comments, tips and Per had a great idea for this final. He eliminated all my strong points and used it. I tried to fight to the very end. Even after losing the first set, I still believed that I could turn the match around. Unfortunately, I did not succeed, but I am happy with the silver medal, and next time I will come back even stronger, " promised Ociepa stressing he feels still unfulfilled and the title is his next goal in the next World Championships.
The hosting nation was cheered by many supporters, which certainly helped achieve plenty of fantastic results. "I am very happy that we played in Poland where I'm at home and where we have so many supporters. Certainly in Warsaw, where large crossminton tournaments were held (including the European Championships in 2014 )"added the vice-champion.
In the Female category, the Hungarian Ágnes Darnyik won in straight sets against Janet Kohler from Germany 16-9 17-15.
"I came to Warsaw as a European Champion and one time World Champion in female doubles. I always thanked God to have claimed those titles and I was very happy because of those results with my partner Krisztina Bognar. But I was always dreaming about this day to win the World Champion title in singles. I think I am the happiest now! I learned that no matter how many times we lose, we have to believe in ourselves and cross our borders! "- commented Darnyik on her stunning victory.
It was the first time the World Championships did not take place in Berlin, where the previous 3 editions were held. This is the result of successful discipline popularization by the Polish Crossminton Federation. "We are delighted that so many great crossminton players have come to Warsaw from all over the world. Despite high expectations, this number surpassed all our predictions. I am also proud of such a great representation of Poles and great medal results. We have succeeded in junior, seniors, singles, doubles and mixed doubles categories and Poland is placed first in the medal classification. Moreover, we have the finalist in the most prestigious Open category, Marcin Ociepa. This is a historic result. Hosting the Wolrd Championships was very rewarding but also challenging at the same time.
We are happy that the tournament receives great reviews from the International Crossminton Federation but above all from the players themselves "- said Agnieszka Kocańda, President of the Polish Crossminton Federation
"There are more and more opinions that these were the best organized World Championships in the history of discipline. It is encouraging and motivating to continue working to promote crossminton in our country," added Lidia Bomirska, tournament organizer, owner of www.crossminton.pl portal.
Kocańda Agnieszka
Medal table (with official and unofficial ICO categories):
Results WCH2017: 1 – Singles ; 2 – Doubles
Live Scores WCH2017 – CrossTour
Video 360:

FOTOS:
World Championship pictures by Joanna Kluczna
1/ Ceremonia otwarcia Mistrzostw Świata 2017 / Opening Ceremony
2/ World Championships Poland 2017 / Day 1, part 1
3/ World Championships Poland 2017 / Day 1, part 2
4/ World Championships Poland 2017 / Day 3, part 2
5/ World Championships Poland 2017 / Day 2, part 1
6/ World Championships Poland 2017 / Day 2, part 2
7/ World Championships Poland 2017 / Day 3, part 1
8/ World Championships Poland 2017 / Day 3, part 2
9/ World Championships Poland 2017 / Day 3, part 3
10/ World Championships Poland 2017 / Day 3, part 4
11/ World Championships Poland 2017 / Day 3, part 5
ICO Speedminton® World Championships 2017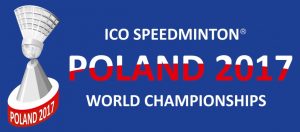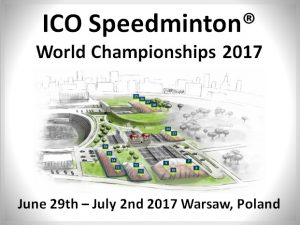 HONORARY PATRON: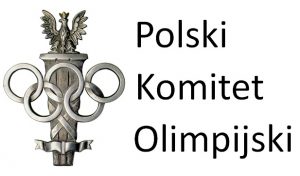 ORGANISER: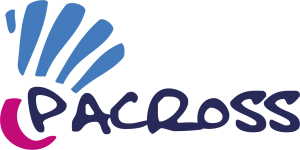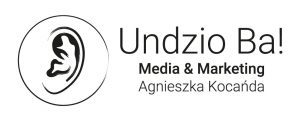 SUPPORTED BY: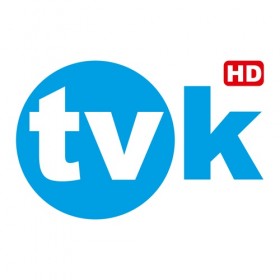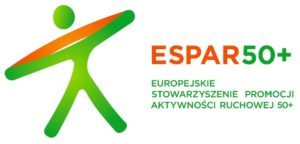 POWERED BY:

VENUE:
Klub Tenisowy "WARSZAWIANKA" ; ul.Piaseczyńska 71;
02-511 Warszawa, Poland
http://www.tenis.centrumwarszawianka.pl/
The new World Champions:

U12 female

Winner: Julia Michniewicz

O50 male

Winner: Piotr Borowiecz

O50 male Doubles

Winner: Jerzy Knot and Piotr Gawlak

O40 male Doubles

Winner: Grzegorz Chmielewski and Jacek Wrobel

O35 female Doubles

Winner: Magdalena Lelonek and Dorotea Lewandowska
Results: can be found here.