Gurugram:- The ICO 250 All India Senior National Crossminton Championship-2018-19 took place in Gurugram from 15-17.02.2019. The All India Crossminton Organisation-AICO (Regd) hosted atheletes from 10 State's for three days to compete for the "ICO 250 All India Senior National Crossminton Championship-2018-19 (Men's/Women's & U18 Boys/Girls) title.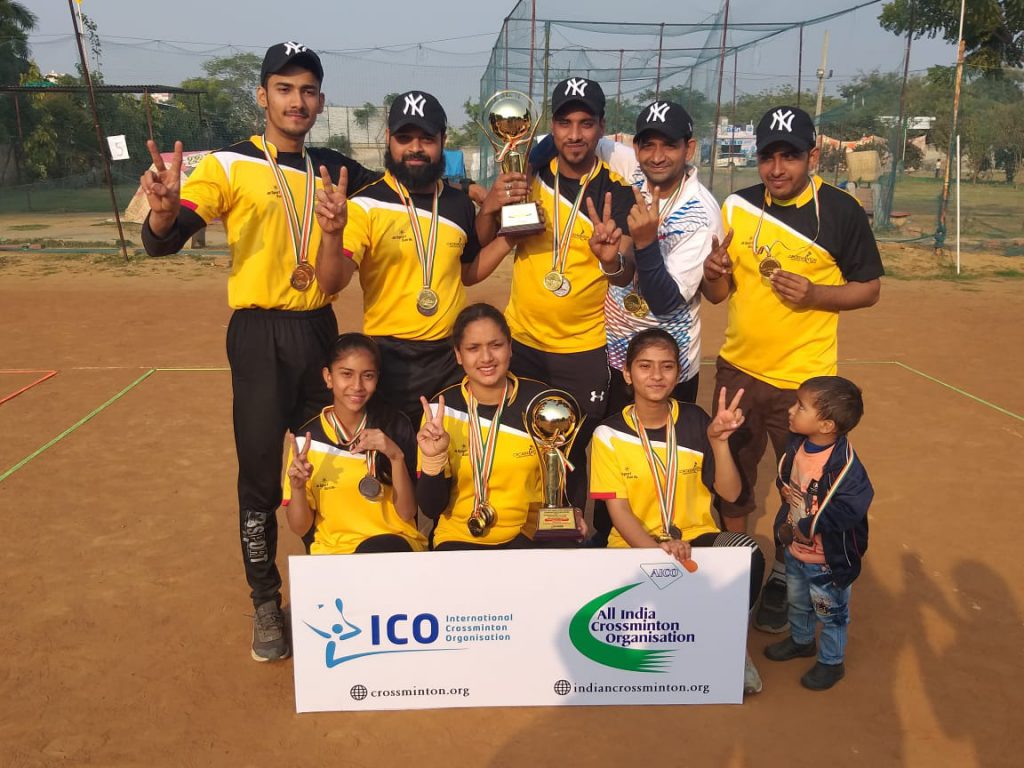 Following the success of last couple of months (Delhi Open, Speeders Open, Uttar Pradesh Open & Free Demo's in all over India) Mr. Bilal Ahmad was encouraged to secure the biggest first ever official ICO 250 International Crossminton Tournament in India.
The Sport which was played is called Crossminton and is the fast paced siblings of Tennis, Squash and Badminton. The RWA Sports Complex Sector-45 Gurugram (Haryana) were reserved exclusively for the still somewhat exotic looking trend sport.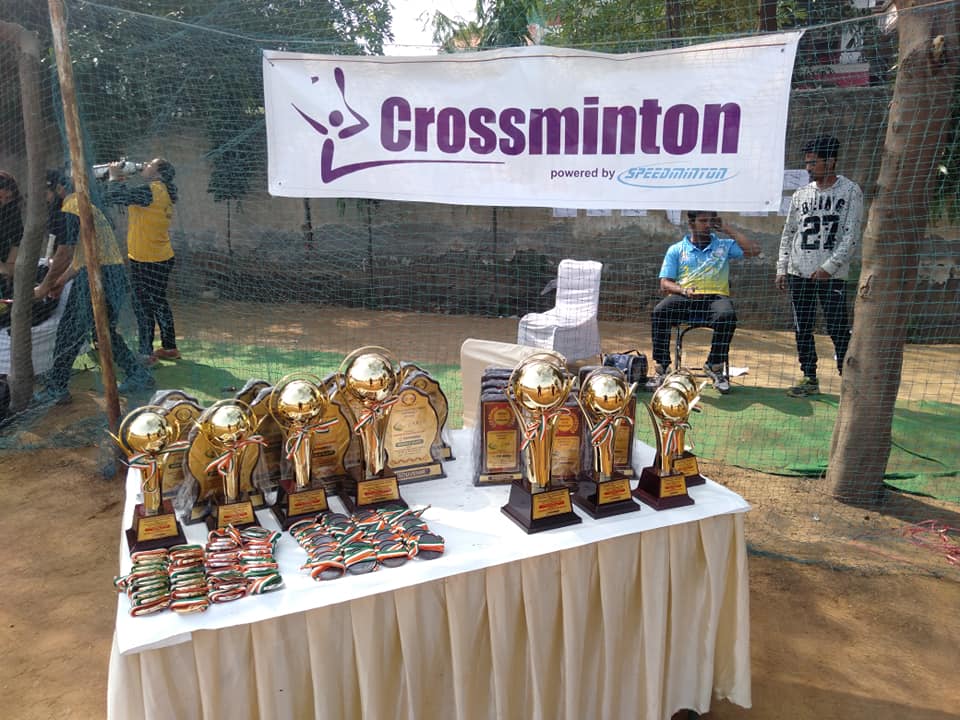 Mr. Bilal Ahmad is an Founder of AICO and the proprietor of the INSHA Sports & Academy. Besides all the work he had in his multiple positions, he decided to still compete on Court but unfortunately he is a injury in his right shoulder and he conset his all matches.
The ICO 250 All India Senior National Crossminton Championship-2018-19 is an open ICO 250 points tournament. This categories is awarded worldwide only Four times a year (Each Country). That is why it is not surprising that 15 of the best twenty player's an a total number of 70 player's participated in more than nine categories. The tournament even had player's participating from Delhi, Uttar Pradesh, Haryana, Punjab, Uttarakhand, Himachal Pradesh, Andhra Pradesh, Madhya Pradesh, Karnataka & Tamilnadu.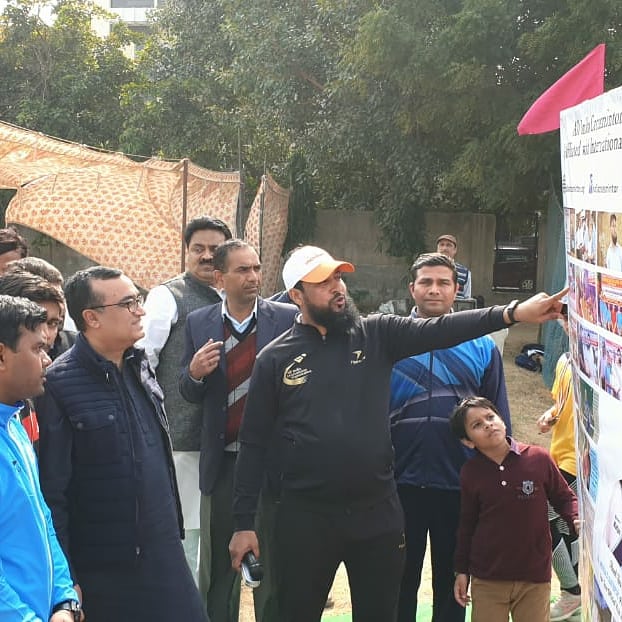 Mr. Matjaz Sustersic of Slovenia (ICO President) who conducted a clinic for the Referee/Umpires and officials of AICO , Won the over 40 open event. The ICO President did not spare with praise"The tournament is well organised and also showedoff many, super exciting games for the spectators. I really look forward to the ICO INDIA Open 2019″. Mr. Matjaz Sustersic is the Chief Guest of the opening-day.
Mr. Ajay Maken (Former Sports Minister Government of India and Man Behind the Indian Sports code) is the Chief Guest of the closing ceremonies. Mr. Maken said in his speech " I would like to thanks ICO & AICO for inviting me as a chief guest in this beautiful closing and I really want this game becomes every indians favourite game. Because this is a unique one "No Net Required" any age, any where we can play easier.
So, we thanks team ICO & AICO specially Mr. Bilal Ahmad to introduce this game in India as a Founder and Mr. Aaley Muhammad Iqbal, President AICO and entire board members of Team AICO . Crossminton in India is great future".
The said Tournament will jointly organised by Crossminton Association Haryana, RWA sports complex sector-45 Gurugram and AICO.
Medical Partner:Metro Group of Hospitals (India).
Mr. Mohd. Qasim(Organising Secretary) give away the vote of Thanks.